Tri-Action Muscle Sustain - Muscle Mass Booster
null
103.96
MEMBER (Buy 1 Save 20%)
S$103.96
S$103.96
MEMBER (Buy 2 Up Save 25%)
S$97.46
S$97.46
Check availability at retail store
Local Delivery
LOCAL DELIVERY WITHIN SINGAPORE
Free local delivery for orders above $50 within Singapore.
A flate rate of $6 delivery charge is applicable to orders below $50 unless otherwise stated.
Delivery timing is from Monday to Saturday (excluding Public Holidays), between 9am-9pm.
Product Description
Features
Protein supplement to maintain muscle strength, which is crucial for physical mobility, whether in sports or not
Each serving gives:
✓ 17g of whey, soy & casein
✓ 700mg of HMB

à

a Leucine metabolite that effectively prevents muscle breakdown (anti-catabolism)
✓ 800mg of Creatine Monohydrate & 300mg of L-Glutamine

à

sustain muscle mass and support muscle recovery
In delicious banana flavour

Benefits
Help seniors prevent sarcopenia (loss of muscle mass and strength) due to their weaken chewing and digestion/reduced meat intake
This product provides easy-to-digest protein to maintain your muscle mass & strength
So you're able to move around stability & less likely to fall
Help weight-watchers to curb calorie intake
Great to help you control your calorie intake, you can blend it with seeds/nuts (e.g. chia, sesame, walnuts, cashew) to make a nutritious or high-satiety (full feeling) shakes.
Maintain athletic performance by:
- Increasing muscle growth
- Reducing muscle breakdown
- Promoting muscle recovery
Maintain muscle & athletic performance
Increase muscle growth
Reduce muscle breakdown
Promote muscle recovery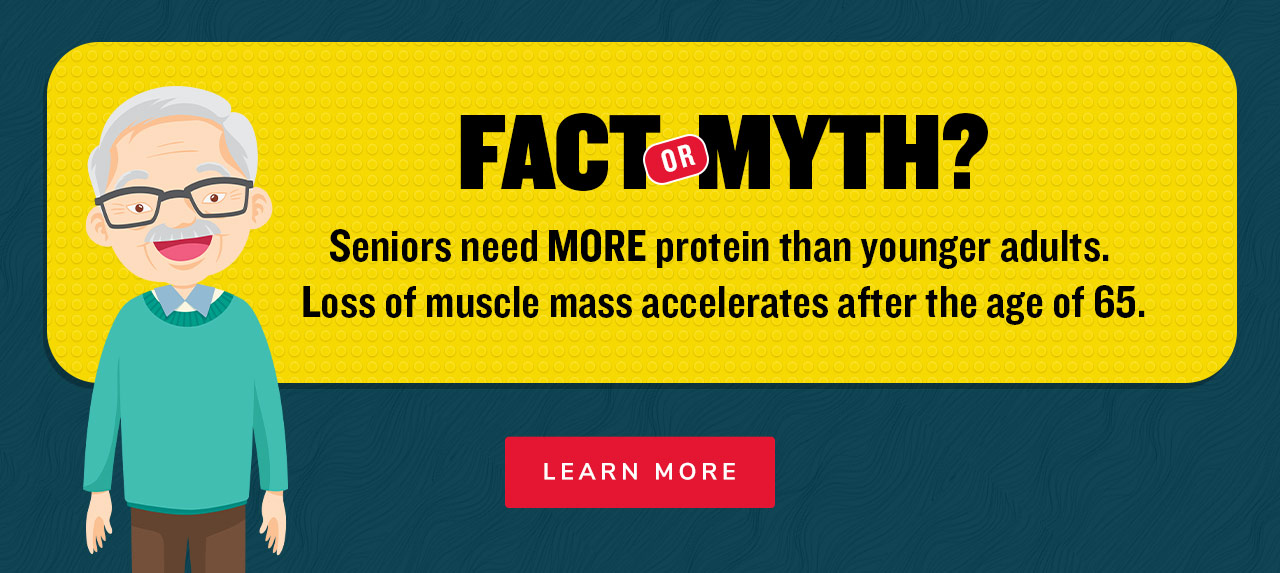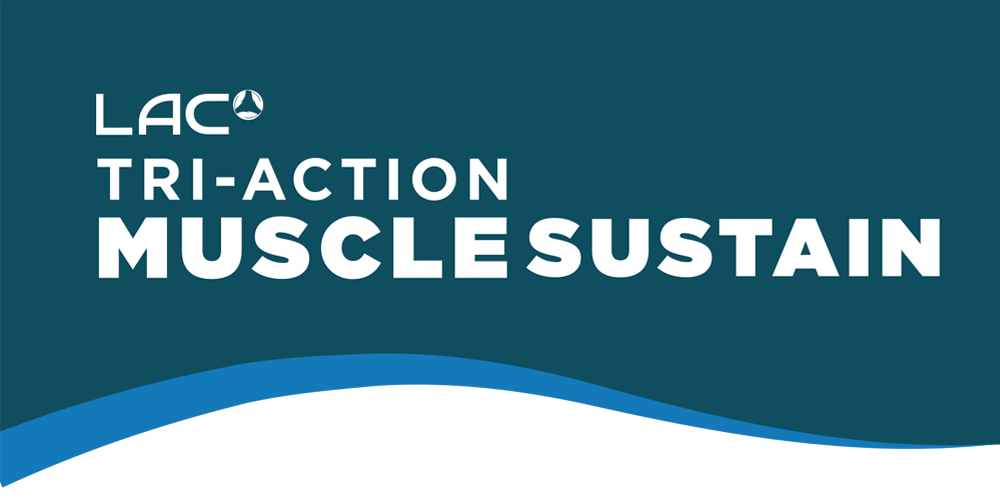 Prevent age-related
muscle loss (Sarcopenia)
Sustain muscle mass

Build strength with more
muscles

Boost muscle recovery

Add 1 scoop of LAC Tri-action Muscle Sustain Powder into 150ml – 200ml of water.
Take 1 – 2 times daily. Shake well and enjoy!
Key Ingredients
Protein
Protein plays an important role in repairing and building cells, tissue, organs and muscles.
Carbohydrates
Carbohydrates is a major macronutrient, serving as a main source of energy for our body.
---
Serving Size: 25 g
| | | |
| --- | --- | --- |
| | Per Serving | Per 100g |
| Calories | 90.25kcal | 361kcal |
| Protein | 17.3g | 69.2g |
| Total Fat | 0.55g | 2.2g |
| Total Carbohydrate | 4g | 16g |
| Sugar | 0.63g | 2.5g |

Ingredients: Soybean Protein Concentrate, Whey Protein Concentrate, Flavour, Maltitol, Calcium Carbonate, Creatine Monohydrate, Erythritol, CaHMB(Calcium ¬β-Hydroxy-¬β-Methylbutyrate), Soybean Peptide, Milk Peptide (Casein), L-Glutamine, Xanthan Gum, Magnesium Oxide, Ascorbic Acid, Lecithin (from sunflower and soybean), Yeast Extract, Beta Carotene, Nicotinamide (Vit B3), D-α-tocopherol, Calcium Pantothenate (Vit B5), Thiamine Hydrochloride (Vit B1), Riboflavin (Vit B2), Pyridoxine Hydrochloride (Vit B6), Biotin, Cyanocobalamin

*Contains milk, soy, egg and fish
This product is pork free.

Storage:

Store in a cool dry place, below 30°C. Avoid direct sunlight. Keep out of reach of children.

No Preservatives, No Artificial Colours, Gluten-free

Manufactured in Japan
---
Specially Selected For You
Recently Viewed
103.96
MEMBER

(Save 20%)
S$103.96