Belli Lean™ Tummy Fat Blaster
8885004455443
2g x 30 powder sticks
(2g x 30 powder sticks)
72.76
MEMBER (Buy 1 Save 20%)
S$72.76
S$72.76
MEMBER (Buy 2 Up Save 25%)
S$68.21
S$68.21
VIP Buy 5 Free 3 (Add 8 into cart), Buy 2 Free 1 (Add 3 into cart)
• Buy 5 Free 3 (Add 8 same items into cart, Price based on U.P.)
• Buy 2 Free 1 (Add 3 same items into cart, Price based on U.P.)
• Valid for LAC Club members only
• Offer applies on usual price
• Not valid with any other on-going promotions, member discounts (but LAC$ will be awarded), discount cards and vouchers
• While stocks last
25% Off 1, 30% Off 2 Up
• Valid for member only, till 31 December 2023.
‌• Mix allowed.
• Offer applies on usual price
• Not valid with any other on-going promotions, member discounts, discount cards and vouchers.
• While stocks last.
Check availability at retail store
Local Delivery
LOCAL DELIVERY WITHIN SINGAPORE
Free local delivery for orders above $50 within Singapore.
A flate rate of $6 delivery charge is applicable to orders below $50 unless otherwise stated.
Delivery timing is from Monday to Saturday (excluding Public Holidays), between 9am-9pm.
Product Overview
Servings per Container
Up to 30
Product Description
Features
A delicious and convenient way to lose that extra flab around your tummy
Formulated with a proprietary blend of ingredients that specifically targets fat reduction around your midsection.
Medium Chain Triglycerides (MCTs):
Readily converted into energy
Reduce fat storage
Boost satiety
Blend of Corn Silk Extract, Lemon Balm Extract, Red Vine Leaf Extract, Lotus Leaf Extract and Eucommia Leaf Extract
Proven weight loss ingredients that burn visceral fats
Promote fat metabolism
Relieve water retention
Suitable for people who consume a high carb and/or high fat diet; who leads a sedentary lifestyle, and for those who simply want to lose fats around their midsection.
Benefits
Reduce visceral/belly fat
Increase fat burning to reduce body fat storage/build-up
Relieve water retention
Enhance fat metabolism at midsection area
You can fit in your clothes better and reduce the appearance of unsightly bulges around the waist.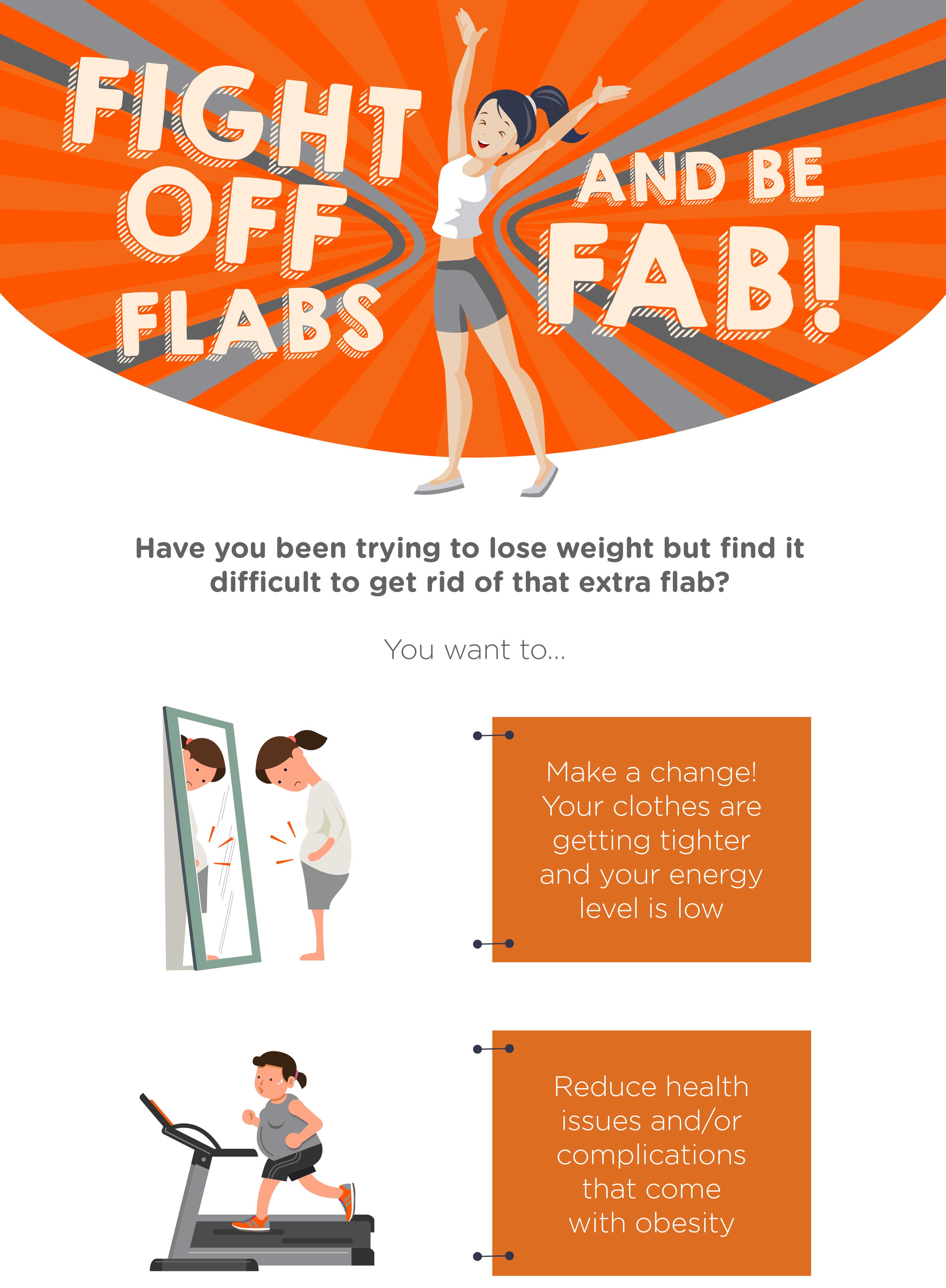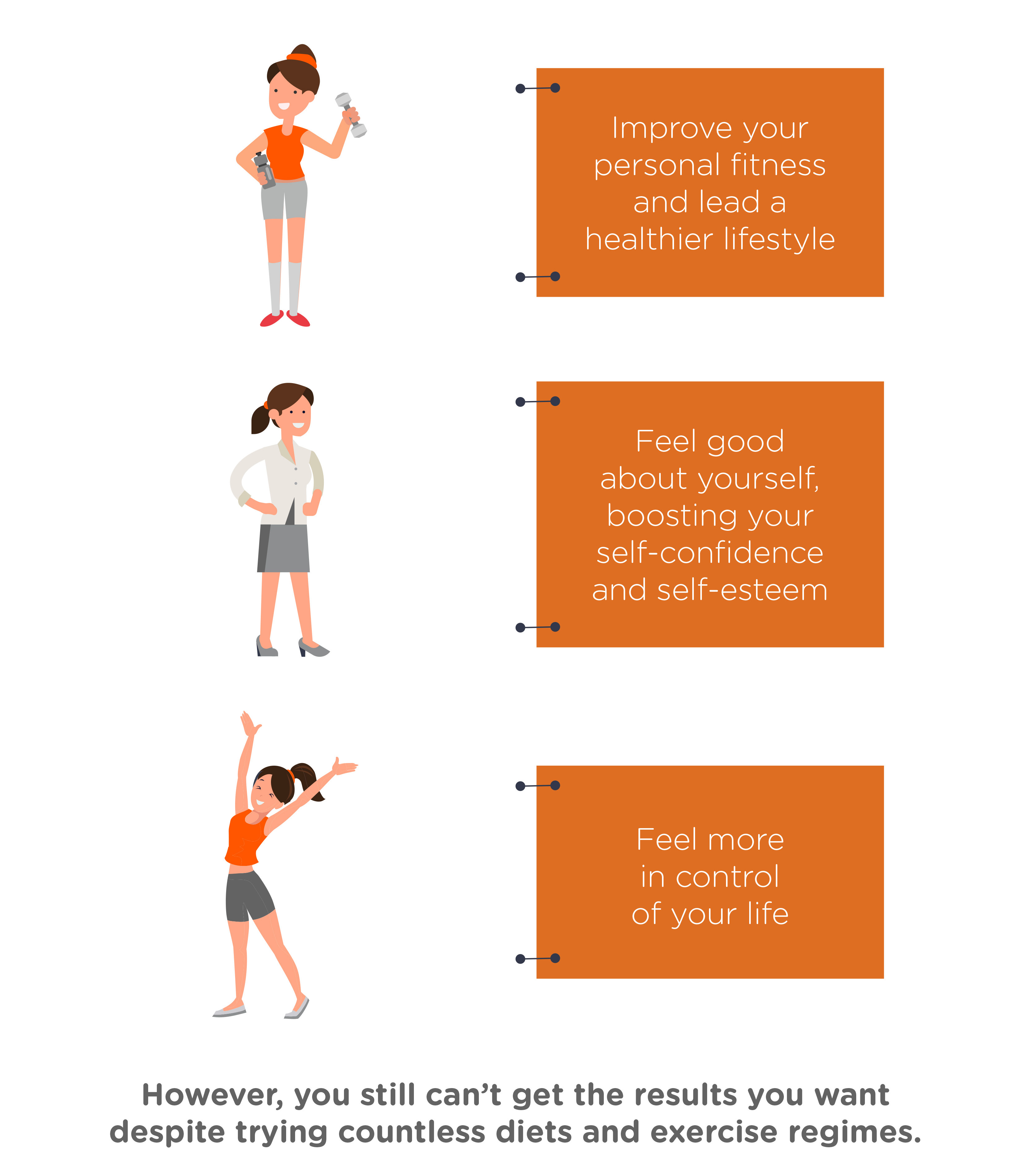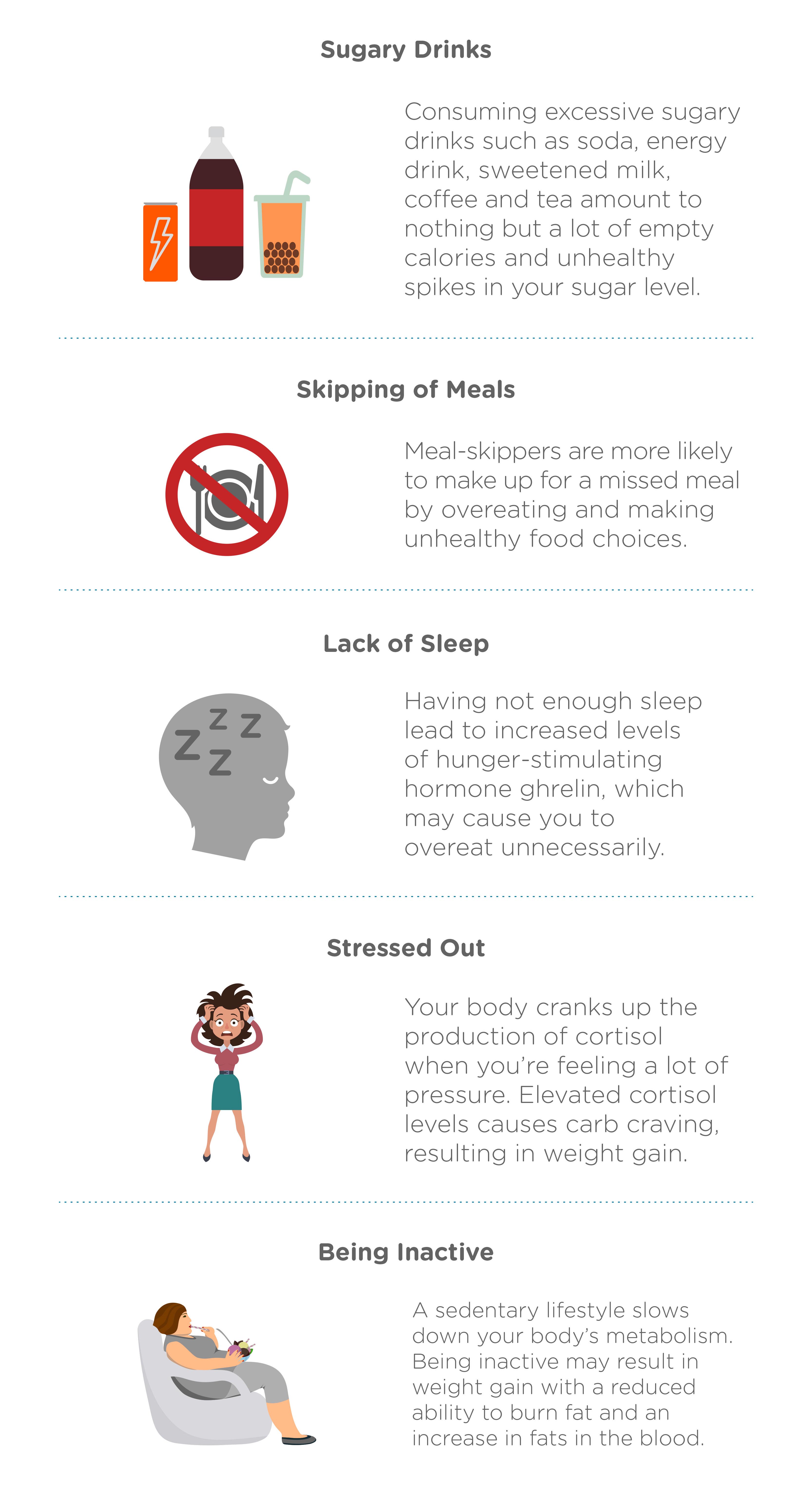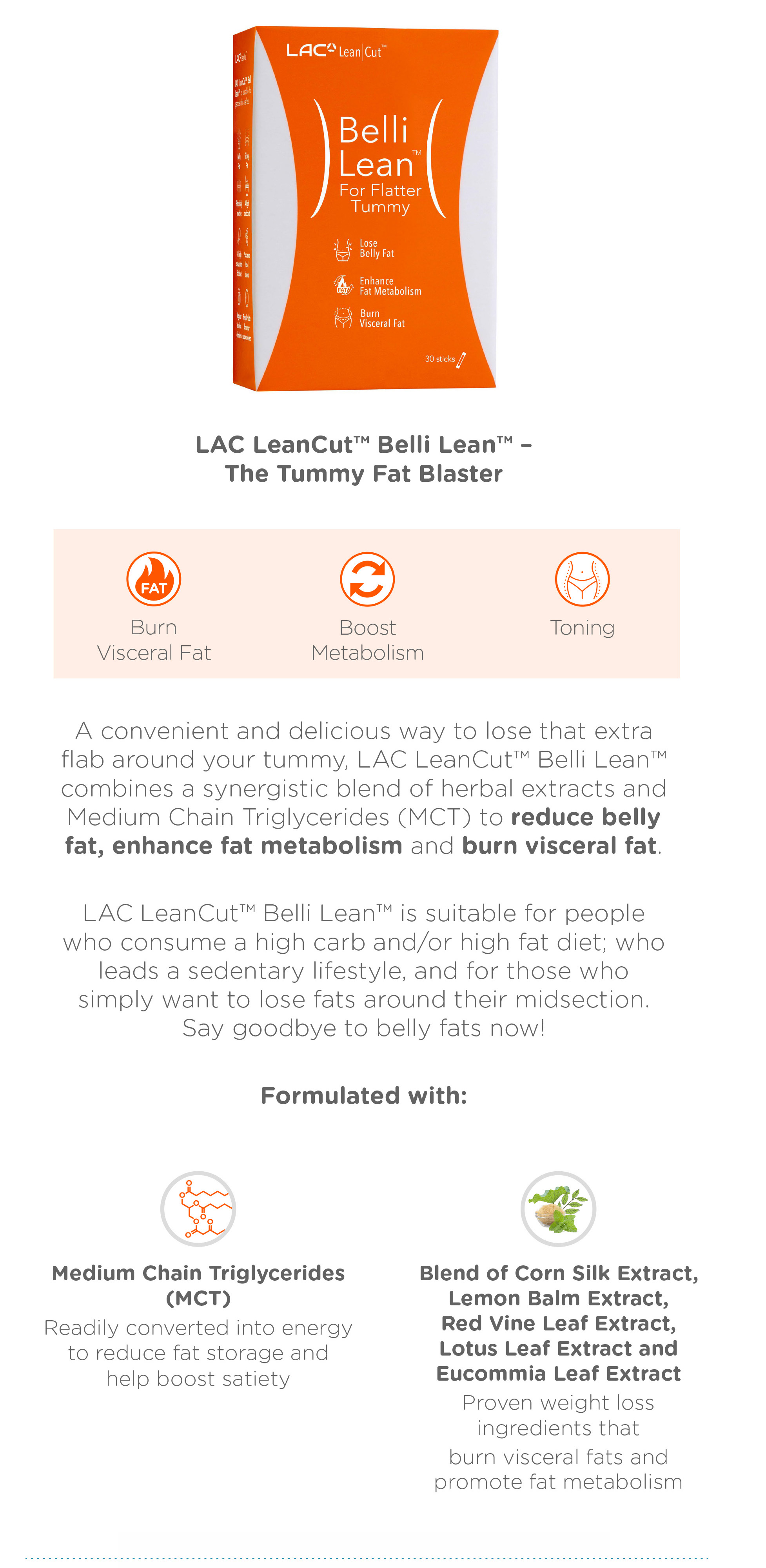 Take 1 to 3 sticks daily on its own, or with water.

Precaution
Consult your physician before use if you are pregnant, lactating, have a medical condition, or are taking any medication.
Serving Size : 2g per stick
| | |
| --- | --- |
| Average per serving size | |
| Proprietary Blend | 500mg |
| Corn Silk Extract | |
| Lemon Balm Extract | |
| Red Vine Leaf Extract | |
| Lotus Leaf Extract | |
| Eucommia Leaf Extract | |
| Medium Chain Triglycerides | |
Other Ingredients:
Strawberry powder, flavor and sucralose.
Store in a cool, dry place below 30°C. Avoid direct sunlight.
Keep out of children's reach.
Vegetarian. Gluten Free.
Manufactured in Taiwan
---
Specially Selected For You
37.56
MEMBER

(Save 20%)
S$37.56
52.76
MEMBER

(Save 20%)
S$52.76
Recently Viewed
72.76
MEMBER

(Save 20%)
S$72.76