15 Feb 2023
Daily Habits To Boost Mental Health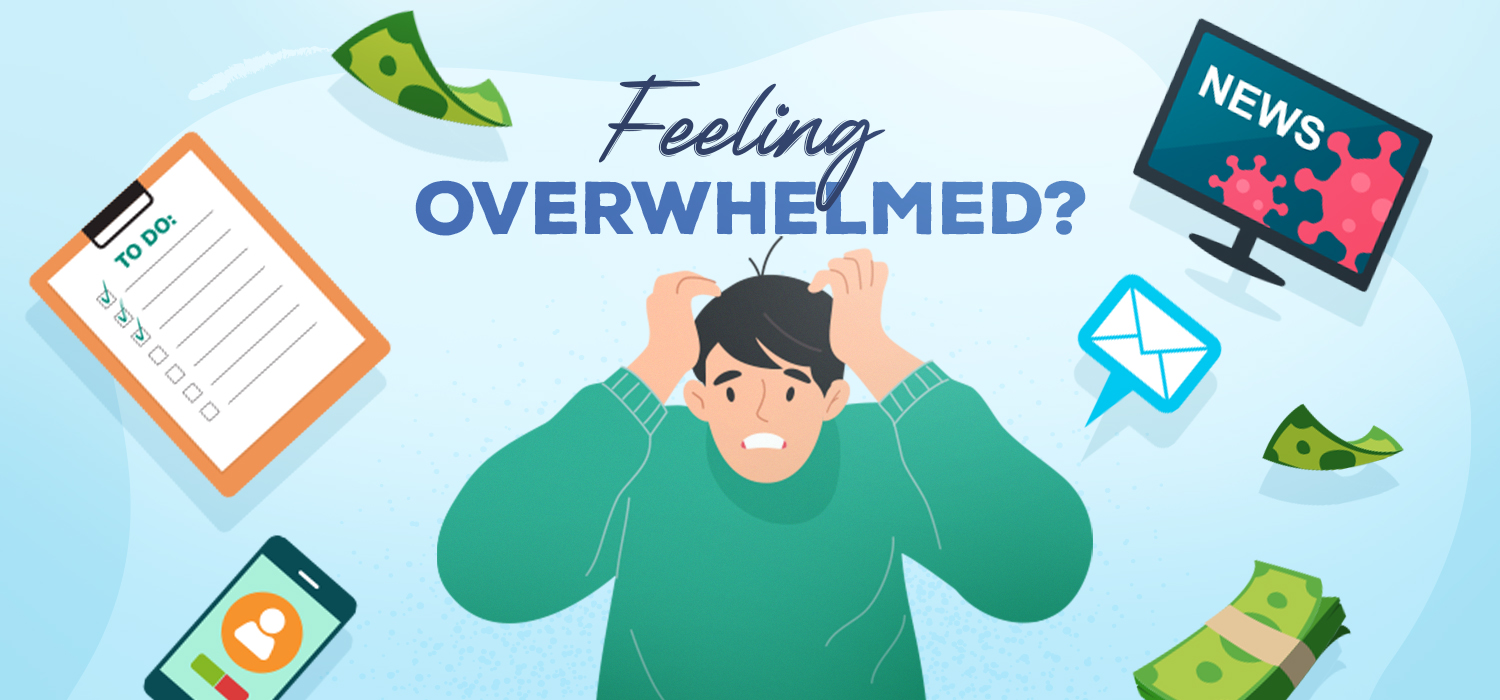 Mental health is a vital part of your overall health. It affects the lens you view life from and impacts all areas of your life. If you have been feeling overwhelmed by the demands of life, read on for some daily habits that you can adopt to improve your mental well-being.
---
There is an increasing focus on mental health these days, but what exactly constitutes to your mental health?
Mental health refers to your emotional, psychological, and social well-being. It depends on your stress level, lifestyle habits, coping abilities and social support, and affects how you think, feel, and act. It also helps determine how you handle stress, relate to others, and make healthy choices.
1
In essence, your mental health impacts the lens you view life from, it affects all areas of your life. Hence, building habits for better mental health can not only make a difference in your day-to-day outlook of life but also can lead to
2
:
- improved mood
- reduced anxiety
- clearer thinking
- deeper relationships
- improved self-esteem and confidence
- management of health conditions that are worsened by stress
Not sure where to start? Here are some
daily habits you can adopt to improve your mental health
:
Be kind to yourself

The demands of daily life can bring a myriad of emotions ranging from happy to stress to sadness and having a range of emotions is normal. Part of the mental well-being journey is to accept and embrace these emotions, even the ones that makes us feel uneasy, and grow from there.

When caring for your mental health, it is important to treat yourself with gentleness and kindness. One of the most effective ways to alleviate stress, worry, and the general anxiety of life is to practice kindness and self-compassion. When you say affirming things to yourself and look beyond the current moment or difficult situation toward the bigger picture, it draws your attention away from what you cannot control and pushes you to focus on what you can. It also cultivates more joy and gratitude in your life and help you see your life from a different perspective.3
Stop trying to be perfect

A study found that that perfectionism in young adults has significantly increased since the 1980s due to factors such as the rise in social media, as well as the increased tendency for people to measure themselves against other people's successes whether in school or at work.4

Perfectionism causes you to set unrealistically high standards for yourself which can carry an immense mental toll, leading to low self-worth, high stress, anxiety and even depression. It usually leads people down two paths – you'll either get burnt out due to overwork or procrastinate endlessly because you feel that the stakes to start is too high.

If your perfectionist tendencies are affecting your life or work performance, it is important to set some ground rules for yourself. If you tend to overwork on a project, try to set a time limit and be realistic with what is feasible within the time frame, even if it is not perfect. If you get nervous whenever you encounter new projects because you want it to go perfectly, try setting small and tangible goals to get you going.

Remember to treat yourself with compassion throughout this process and push back against anything that tells you that you need to be perfect.
Connect with people

Humans are social creatures. Talking and interacting with others stimulates your brain and keeps your focus outwards instead of inwards. Cultivating strong and positive connections can also help ease loneliness and make it easier to get emotional support when you are feeling down, which can leave a positive influence on your mental health.6

Unfortunately, the social distancing implementations due to the recent pandemic has caused elevated levels of loneliness and social isolation. While phone calls, video calls and social networks have their advantages, nothing fosters better quality conversations than through face-to-face interactions.8 Taking time to connect with people outside of the social media space also helps to reduce consumption of information about other people's lives through their highlight reel, which may cause comparison and promote feelings of low self-worth.
Take care of your physical body

Physical exercise not only keeps you physically strong, but also offers a range of mental health benefits such as reducing stress, lifting mood, achieving better quality sleep, and managing anxiety.9 When you exercise, you think better, allowing you to be more efficient and productive. Try doing yoga, signing up for Zumba, or go for a slow walk in the park to start. Taking a few minutes each day to exercise can keep your mind and body healthy, which can make huge difference for your overall mental health.

Getting restful sleep is also important when taking care of your mental health. Lack of sleep can negatively affect your physical and mental well-being and overall quality of life. Having proper sleep not only provides stress relief, but it also makes you more alert and aware. It also improves your memory and helps your brain to process and retain information long-term and solidify memories.10 Having trouble sleeping? Try our LAC Goodnight, formulated with a proprietary blend of clinically researched sleep-targeted nutrients to ensure you get a good night's rest.
Eat healthy

Eating a balanced and nutritious diet will not only help you feel better physically but can also improve your mood and decrease anxiety and stress. Including brain-healthy foods that can help improve your mood such as fatty fish, nuts (walnuts, almonds, cashews and peanuts), avocados, beans, leafy greens (spinach, kale and Brussels sprouts), and fresh fruit such as blueberries, can help as well.11

Supplementing your diet with Vitamin B can also help to reduce stress by promoting healthy nervous system function such as the formation of 'feel good' neurotransmitter (e.g. GABA, Serotonin and Dopamine).12 Taking a daily Vitamin C supplement and/or consuming foods that are rich in Vitamin C can keep your immunity strong as you work through the different demands in your life.

Building and sustaining mental well-being requires time and effort. We hope these tips can help you through when things start to feel overwhelming. Remember that you are not alone and do reach out to a professional if you need to seek more support.
References

1 https://www.who.int/en/news-room/fact-sheets/detail/mental-health-strengthening-our-response
2https://www.healthline.com/health/mental-health/habits-to-improve-mental-health
3 https://accelerate.uofuhealth.utah.edu/resilience/how-to-practice-self-compassion-for-resilience-and-well-being#:~:text=Self%2Dcompassion%20increases%20well%2Dbeing,social%20or%20supportive%20relationship%20behaviors
4https://www.apa.org/news/press/releases/2018/01/perfectionism-young-people
5 https://www.cnbc.com/2023/02/12/how-to-fix-perfectionism-mental-health-author-morra-aarons-mele.html
6https://www.healthline.com/health/mental-health/habits-to-improve-mental-health#connect-with-friends
7https://www.ncbi.nlm.nih.gov/pmc/articles/PMC7306546/#:~:text=Quarantine%20and%20social%20distancing%20are,and%20mental%2Dhealth%20related%20repercussions
8https://www.sciencedirect.com/science/article/pii/S0167487017302520?via%3Dihub
9 https://www.healthline.com/health/mental-health/habits-to-improve-mental-health#connect-with-friends
10https://www.healthhub.sg/live-healthy/1926/10-Essentials-for-Mental-Well-Being
11 https://medlineplus.gov/howtoimprovementalhealth.html
12https://www.lac.com.sg/en/vitamins-and-supplements_stress-management/lac/moodrx-01404480.html
Specially Selected For You